GelongD FX-002
Hybrid of Utility Wood and Fairway Wood
A new shape UT type short wood developed for players who find it difficult to use because the ball blows up too much with short wood. You can aim for the green even on long shots because it is easy to get a line without blowing up.
The design inspires confidence even on long approach shots.
Material: High Maraging (Face), 17-4Ph Steel (Body)
Shaft: FT-50f Carbon shaft (One Flex / 56g)
           FT-40f Carbon shaft (One Flex / 47g)
FX-002 Technology

The best features of a fairway wood combined with utility wood!
The shape is wide like a short wood, the moment of inertia is large and it is strong against miss hits. The neck shape is semi-goose like a utility and it is easy to make a line and it is a performance that can hit a ball that suppresses excessive spin.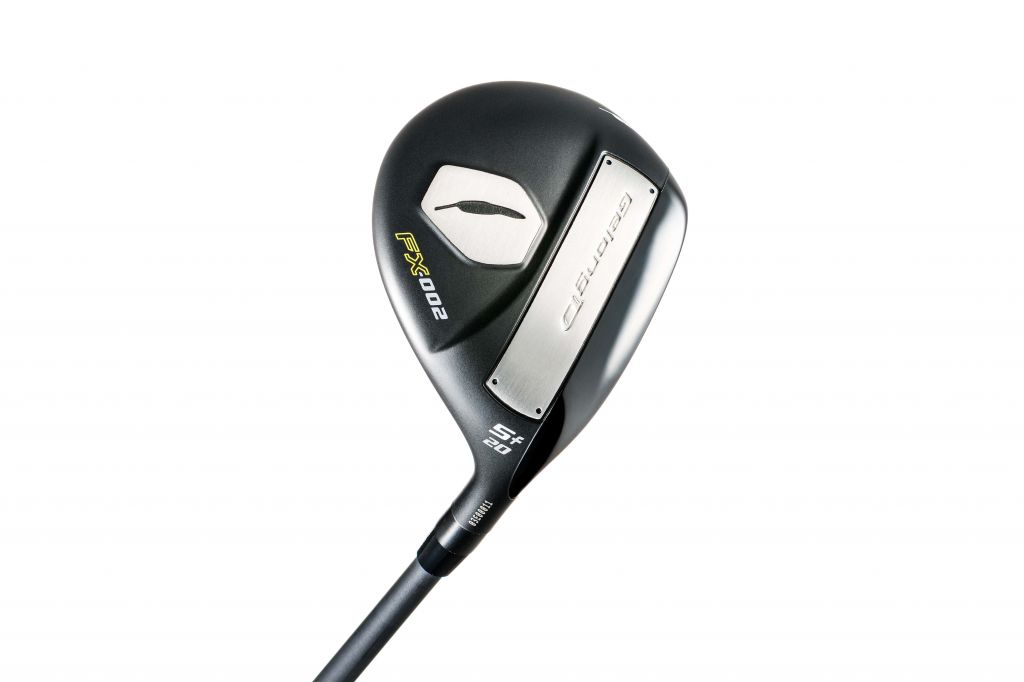 Excellent catching feeling with the Fw dedicated speed shaft!
With the theme of maximum flight distance from the bottom, we reviewed the design values ​​from the outer shape of how to bend and twist so that the ball can be caught easily, and realized the movement of the shaft so that you can feel the feeling of speed and catch. In addition, for Fw, TIP φ9.0 diameter is adopted to assist the performance of the maximum flight distance from the bottom so that the optimum TIP rigidity and appropriate twist can be realized, which is specialized for performance improvement. TIP trimming is used for # 5f and # 6f to create a stable finish in the direction.

FT40f: Weight / 47g, Torque / 4.1, Kick point / Midyear gift
FT50f: Weight / 56g, Torque / 3.5, Kick point / Midyear gift